Serving the Needs of City Residents, Businesses and Visitors.
1600 Shore Road
Northfield
New Jersey
08225
United States
+1 (609) 641-2832
+1 (609) 646-7175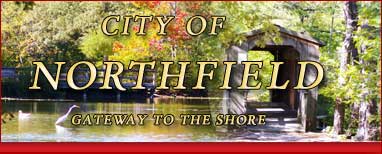 Northfield City Links
News
RATS? NOW WHAT CAN I DO?
We have once again received reports of concerns of rats in neighborhoods. The Atlantic County Divisi More...
SNAP ASSISTANCE DURING CORONA VIRUS
Do you receive SNAP Benefits?

Many SNAP households will receive additional benefits in Marc More...
ANNOUNCEMENT FROM GOVERNOR MURPHY
Governor Murphy Announces Mortgage Payment Relief, Financial Protections for New Jerseyans Facing Ec More...
Events