Serving the Needs of City Residents, Businesses and Visitors.
1600 Shore Road
Northfield
New Jersey
08225
United States
+1 (609) 641-2832
+1 (609) 646-7175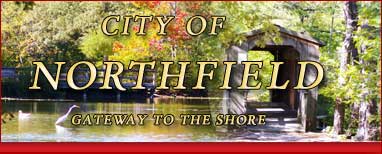 Northfield City Links
News
Spring Street Sweeping
Spring street sweeping will take place April 29th through May 10th. Please see plan and map for mor More...
Employment Opportunity - Police Officer
The Northfield Police Department is currently accepting applications for the position of Police Offi More...
NJ Home Assistance Programs
State of New Jersey is offering down payment assistance and foreclosure assistance. Please see the More...