Serving the Needs of City Residents, Businesses and Visitors.
1600 Shore Road
Northfield
New Jersey
08225
United States
+1 (609) 641-2832
+1 (609) 646-7175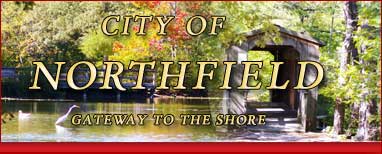 Northfield Forms
News
CITY COUNCIL REORGANIZATION MEETING
The annual reorganization meeting of the Mayor and City Council of the City of Northfield will be he More...
Holiday Lighting Contest
Register your home or a neighbor's home for the 4th Annual Mayor's Holiday Light Contest. Registrat More...
SHOP WITH A COP
On December 7, 2019, the Northfield Police Department will once again be teaming up with The Egg Har More...