Serving the Needs of City Residents, Businesses and Visitors.
1600 Shore Road
Northfield
New Jersey
08225
United States
+1 (609) 641-2832
+1 (609) 646-7175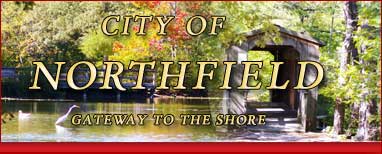 Northfield Forms
News
Santa on the Fire Truck
The men and women of the Northfield Fire Volunteer Fire Co., are proud to announce our longstanding More...
ATLANTIC COUNTY - PRESS RELEASE - ECONOMIC ASSISTANCE
Atlantic County Offers $2 Million in Economic Assistance for Qualified Residents and Businesses
More...
Holiday Lighting Contest
It's that time of year again for the Mayor's Annual Holiday Light Contest. We're switching things up More...
Events