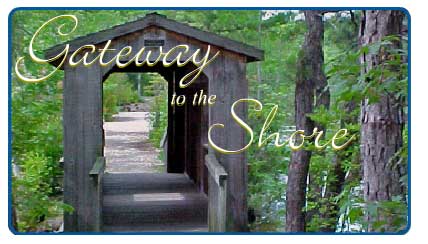 Welcome To Northfield
The City of Northfield is a suburban community located in Atlantic County, New Jersey. The city comprises an area of 3.5 square miles lying approximately seven miles to the west of Atlantic City and is bounded by the municipalities of Pleasantville, Linwood, and Egg Harbor Township. It has a population of 8,003 and boasts a 271 acre park.
As Mayor of Northfield it gives me great pleasure to welcome visitors to our informative website. I encourage each person to take advantage of this site to learn about our town. Our employees work hard to provide services to our residents that are second to none. The governing body plays an important role in maintaining these services and are accessible to the constituents they serve. We hope the website provides the opportunity to offer insight and perhaps answer any questions about our great community.
Mayor Jerry McGee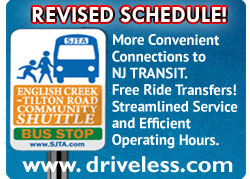 NO FISHING AT BIRCH GROVE UNTIL OPENING DAY
It's that time of year! The waters at Birch Grove Park have been stocked with trout, and the NJ Division of Fish and Wildlife has prohibited fishing at the park until opening day on April 5th. Hope to see you ...
Click here to read complete article.
THE MAINLAND CHANNEL IS NOW CHANNEL 97
Comcast has advised that they must relocate our education/government access channel - locally known as the Mainland Channel and found on channel 2, to Cable Channel 97. This change is effective February 27, ...
Click here to read complete article.
PENDING MILL ROAD CLOSURE AND DETOUR
Atlantic County Set to Begin Maple Run Bridge Replacement in March. Work is set to begin as early as March 3 for the $1 million county road improvement project of a full replacement of Maple Run Bridge on Mill Road, Egg Harbor Township. Use the link provided to obtain more information as posted by the County of Atlantic on their ...
Click here to read complete article.