Serving the Needs of City Residents, Businesses and Visitors.
1600 Shore Road
Northfield
New Jersey
08225
United States
+1 (609) 641-2832
+1 (609) 646-7175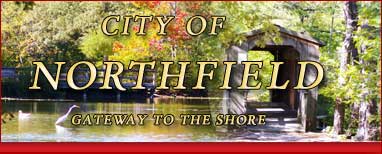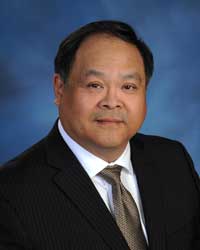 The City of Northfield is a suburban community located in Atlantic County, New Jersey. The city comprises an area of 3.5 square miles lying approximately seven miles to the west of Atlantic City and is bounded by the municipalities of Pleasantville, Linwood, and Egg Harbor Township. It has a population of 8,003 and boasts a 271 acre park.
As Mayor of Northfield it gives me great pleasure to welcome visitors to our informative website. I encourage each person to take advantage of this site to learn about our town. Our employees work hard to provide services to our residents that are second to none. The governing body plays an important role in maintaining these services and are accessible to the constituents they serve. We hope the website provides the opportunity to offer insight and perhaps answer any questions about our great community.
Mayor Erland Chau

I want to...
ATTENTION NORTHFIELD RESIDENTS WITH WATER QUALITY ISSUES
Northfield residents who are customers of NJ American Water, and who are experiencing discolored water may report their concerns directly to Mr. Tom Hoffman, Customer Advocate for NJ American Water. Please note the NEW contact information for Mr. Hoffman as follows:

Tom Hoffman
Customer Advocacy
New Jersey American Water
204 Carriage Lane
Delran, NJ 08075

Phone: (856) 764-6918
Thomas.Hoffman@amwater.com
Please use the subject line NORTHFIELD in any email correspondence.


City News
NOTICE TO RESIDENTS - 2ND STREET AND DAVIS AVENUE VICINITY
On Wednesday, January 23, 2019, the complete reconstruction of the Davis Avenue sanitary sewer pumping station (at the end of Second Street) will begin. Use the link provided to view the Notice distributed by Sub-Level Installations, Inc., the ...
Click here to read complete article.
ACUA SAYS NOT ALL PLASTICS ARE RECYCLABLE
Due to the chemical make-up of some plastic items, the ACUA has changed what types of plastics it will accept as recyclable items. Effective immediately, only plastic bottles and containers labeled with the recycling symbol #1 or #2, with necks smaller ...
Click here to read complete article.