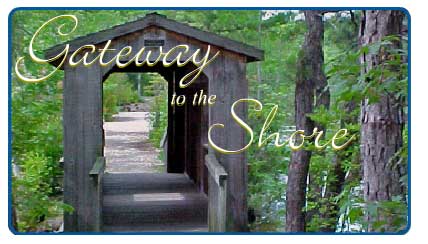 Welcome To Northfield
The City of Northfield is a suburban community located in Atlantic County, New Jersey. The city comprises an area of 3.5 square miles lying approximately seven miles to the west of Atlantic City and is bounded by the municipalities of Pleasantville, Linwood, and Egg Harbor Township. It has a population of 8,003 and boasts a 271 acre park.
As Mayor of Northfield it gives me great pleasure to welcome visitors to our informative website. I encourage each person to take advantage of this site to learn about our town. Our employees work hard to provide services to our residents that are second to none. The governing body plays an important role in maintaining these services and are accessible to the constituents they serve. We hope the website provides the opportunity to offer insight and perhaps answer any questions about our great community.
Mayor Erland Chau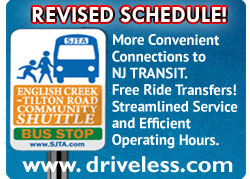 City News
SPRING STREET SWEEPING
Street sweeping services will be performed in the City of Northfield beginning April 27th through May 8th. Please use the link below to obtain a full schedule and color coded map. Residents are reminded that they will need to remove their vehicles from the side of the street being swept on any given day. This is the number one reason that areas are ...
Click here to read complete article.
PARTIAL ROAD CLOSURE - EAST ROSEDALE AVENUE
On behalf of NJ American water, construction crews will start a water main replacement project in Northfield the week of April 27th, and work will last approximately 2-3 weeks. The affected area will be E. Rosedale Avenue between Shore Road & Corn Wall Avenue (see attached). Use the link provided to view the notice that will be distributed to residents ...
Click here to read complete article.
ACUA TO BEGIN TRASH COLLECTION AS OF APRIL 20TH
As of Monday, April 20th, the ACUA will begin providing trash collection services in the City of Northfield. Important facts you should know about this change: * Your trash day will not change * The guidelines for what can be put out for collection will not change; use the link provided to view Northfield's solid waste collection guidelines * You ...
Click here to read complete article.