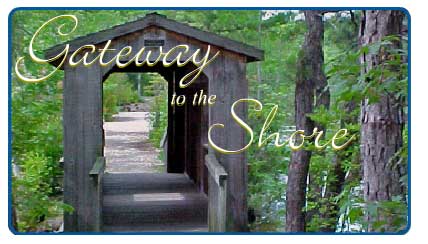 Welcome To Northfield
The City of Northfield is a suburban community located in Atlantic County, New Jersey. The city comprises an area of 3.5 square miles lying approximately seven miles to the west of Atlantic City and is bounded by the municipalities of Pleasantville, Linwood, and Egg Harbor Township. It has a population of 8,003 and boasts a 271 acre park.
As Mayor of Northfield it gives me great pleasure to welcome visitors to our informative website. I encourage each person to take advantage of this site to learn about our town. Our employees work hard to provide services to our residents that are second to none. The governing body plays an important role in maintaining these services and are accessible to the constituents they serve. We hope the website provides the opportunity to offer insight and perhaps answer any questions about our great community.
Mayor Jerry McGee
EMPLOYMENT OPPORTUNITY
The City of Northfield has a Part Time opening for a Police Records Secretary. Must be proficient in Microsoft Office, including Word and Excel. Experience in this or a similar position preferred. Duties include but are not limited to: • Data entry to the Computer Aided Dispatch system • Run and distribute Computer Aided Dispatch reports as ...
Click here to read complete article.
SANTA IS COMING SOON!
It's almost that time of year when you can have Santa visit your home on his big red sleigh (fire truck), courtesy of the Northfield Volunteer Fire Company! There is no fee for this service, however, donations are encouraged and appreciated. Watch this site for a flyer with details on how to reserve your visit - as they are limited in number - in late ...
Click here to read complete article.
NORTHFIELD OFFICE OF EMERGENCY MANAGEMENT
The Northfield Office of Emergency Management is looking for interested individuals to assist in preparing the City of Northfield to become disaster resilient and storm ready. Please contact Tim Joo, Emergency Management Coordinator, at 609-517-8879, for more ...
Click here to read complete article.