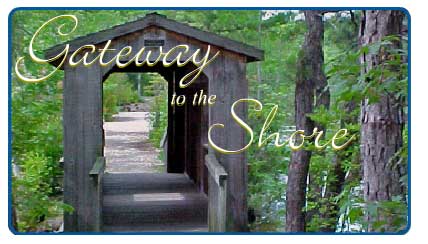 Welcome To Northfield
The City of Northfield is a suburban community located in Atlantic County, New Jersey. The city comprises an area of 3.5 square miles lying approximately seven miles to the west of Atlantic City and is bounded by the municipalities of Pleasantville, Linwood, and Egg Harbor Township. It has a population of 8,003 and boasts a 271 acre park.
As Mayor of Northfield it gives me great pleasure to welcome visitors to our informative website. I encourage each person to take advantage of this site to learn about our town. Our employees work hard to provide services to our residents that are second to none. The governing body plays an important role in maintaining these services and are accessible to the constituents they serve. We hope the website provides the opportunity to offer insight and perhaps answer any questions about our great community.
Mayor Jerry McGee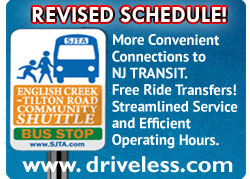 BIRCH BGROVE PARK HAYRIDES
Birch Grove Park proudly presents family hay rides throughout the month of October. See the Event Calendar on this site for individual dates, or use the link below. $5.OO per person, with complimentary treats provided by the "Friends of Birch Grove Park". 6pm-9pm all dates, except for Sunday, October 26th, which will be special daytime hayrides from ...
Click here to read complete article.
YARD SALE AND FLEA MARKET
City of Northfield Volunteer Fire Company and Auxiliary presents its annual Yard Sale, Flea Market! Bring your unwanted treasures. For more information or for reservations call 641-1886. (Set up starts at 7am, bring your own table, $20 fee - sign up now to reserve your space!) Proceeds to benefit the City of Northfield Volunteer Fire Company and ...
Click here to read complete article.
OPERATION PRESCRIPTION DRUG TAKE BACK
On Saturday, September 27th, from 10 a.m. to 2 p.m. the Northfield Police Department and the Drug Enforcement Administration (DEA) will give the public another opportunity to prevent pill abuse and theft by ridding their homes of potentially dangerous expired, unused, and unwanted prescription drugs. Bring your pills for disposal to the Northfield ...
Click here to read complete article.