Serving the Needs of City Residents, Businesses and Visitors.
1600 Shore Road
Northfield
New Jersey
08225
United States
+1 (609) 641-2832
+1 (609) 646-7175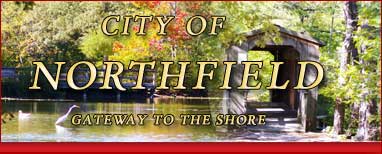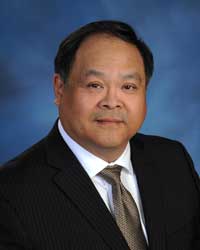 The City of Northfield is a suburban community located in Atlantic County, New Jersey. The city comprises an area of 3.5 square miles lying approximately seven miles to the west of Atlantic City and is bounded by the municipalities of Pleasantville, Linwood, and Egg Harbor Township. It has a population of 8,003 and boasts a 271 acre park.
As Mayor of Northfield it gives me great pleasure to welcome visitors to our informative website. I encourage each person to take advantage of this site to learn about our town. Our employees work hard to provide services to our residents that are second to none. The governing body plays an important role in maintaining these services and are accessible to the constituents they serve. We hope the website provides the opportunity to offer insight and perhaps answer any questions about our great community.
Mayor Erland Chau


Stormwater Pollution Prevention

I want to...
IMPORTANT NOTICE REGARDING MUNICIPAL COURT OPERATIONS
Effective January 1, 2020, Municipal Court Operations for the City of Northfield and the City of Linwood will be relocated to the City of Linwood Municipal Complex, 400 West Poplar Avenue, Linwood NJ 08221. This includes all aspects of Court operations, including court appearances, payments, scheduling, etc.
Events