Serving the Needs of City Residents, Businesses and Visitors.
1600 Shore Road
Northfield
New Jersey
08225
United States
+1 (609) 641-2832
+1 (609) 646-7175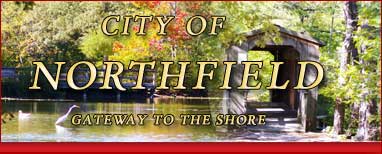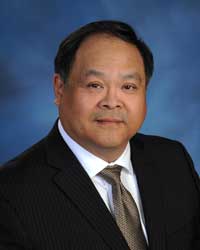 The City of Northfield is a suburban community located in Atlantic County, New Jersey. The city comprises an area of 3.5 square miles lying approximately seven miles to the west of Atlantic City and is bounded by the municipalities of Pleasantville, Linwood, and Egg Harbor Township. It has a population of 8,003 and boasts a 271 acre park.
As Mayor of Northfield it gives me great pleasure to welcome visitors to our informative website. I encourage each person to take advantage of this site to learn about our town. Our employees work hard to provide services to our residents that are second to none. The governing body plays an important role in maintaining these services and are accessible to the constituents they serve. We hope the website provides the opportunity to offer insight and perhaps answer any questions about our great community.
Mayor Erland Chau

I want to...
City News
FREE HOUSING EXPO IN A.C.
The New Jersey Housing and Mortgage Finance Agency (NJHMFA) is hosting a free housing expo on May 30 in Atlantic City for homebuyers and homeowners. The expo is open to the public and takes place from 2 to 8 p.m. at the Claridge Hotel – Conference ...
Click here to read complete article.
RADON ACTION MONTH - FREE RADON TEST KITS
Mayor Erland Chau has declared the month of May as Radon Action month in the City of Northfield. Radon is a naturally occurring radioactive gas that is the second leading cause of 1ung cancer, and prolonged exposure to radon can kill as many as 500 people ...
Click here to read complete article.
METAL COLLECTION SCHEDULE - CHANGE IN DATES
As of January 1, 2018, the City of Northfield Public Works Department will collect metal on the 1st Wednesday of the month, City-wide, regardless of your regular trash collection schedule. Please place items curbside. If metal collection falls on your ...
Click here to read complete article.