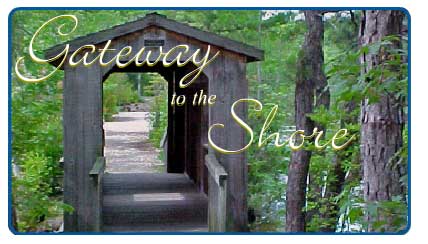 Welcome To Northfield
The City of Northfield is a suburban community located in Atlantic County, New Jersey. The city comprises an area of 3.5 square miles lying approximately seven miles to the west of Atlantic City and is bounded by the municipalities of Pleasantville, Linwood, and Egg Harbor Township. It has a population of 8,003 and boasts a 271 acre park.
As Mayor of Northfield it gives me great pleasure to welcome visitors to our informative website. I encourage each person to take advantage of this site to learn about our town. Our employees work hard to provide services to our residents that are second to none. The governing body plays an important role in maintaining these services and are accessible to the constituents they serve. We hope the website provides the opportunity to offer insight and perhaps answer any questions about our great community.
Mayor Erland Chau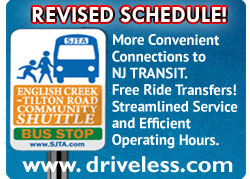 Traffic Advisory - Cedar Bridge Construction And Detour
On or about Wednesday, January 21, a full detour of Zion Road will be in effect until further notice between Bargaintown Road in Egg Harbor Township and Burroughs Avenue in Linwood/Northfield for the County's replacement of the 95-year old Cedar Bridge over Patcong Creek. The initial phase of the project will involve utility relocation work, followed ...
Click here to read complete article.
NORTHFIELD GRID GAS MAIN RENEWAL PROJECT
South Jersey Gas Company has contracted with South State, Inc. to upgrade pipeline facilities in the southeastern portion of Northfield, within the area between Bay Avenue to Shore Road, and Rosedale Avenue to Steelman Avenue, beginning in January 2015 to be completed by May 2015. Should you have any questions regarding this project, please call South ...
Click here to read complete article.
NJ DEPT OF COMMUNITY AFFAIRS WARNS OF SOLICITATION SCAM
The Division of Fire Safety has recently been made aware of recent solicitations by a California based organization, a self-described charity called the "Association for Firefighters and Paramedics" ostensibly using the guise of support of local fire and paramedic groups to solicit funds for "burn victims." A check of this organization with the Division ...
Click here to read complete article.