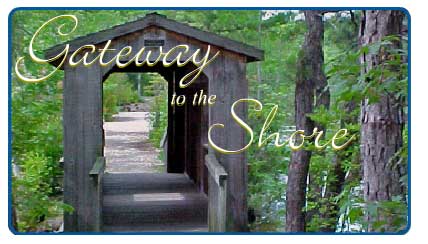 Welcome To Northfield
The City of Northfield is a suburban community located in Atlantic County, New Jersey. The city comprises an area of 3.5 square miles lying approximately seven miles to the west of Atlantic City and is bounded by the municipalities of Pleasantville, Linwood, and Egg Harbor Township. It has a population of 8,003 and boasts a 271 acre park.
As Mayor of Northfield it gives me great pleasure to welcome visitors to our informative website. I encourage each person to take advantage of this site to learn about our town. Our employees work hard to provide services to our residents that are second to none. The governing body plays an important role in maintaining these services and are accessible to the constituents they serve. We hope the website provides the opportunity to offer insight and perhaps answer any questions about our great community.
Mayor Erland Chau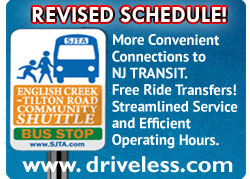 City News
PLANNING BOARD MEETING - DATE CHANGE
The March 5th Planning Board Meeting has been canceled due to the threat of inclement weather and has been rescheduled for March 12th, at 7pm, in City Hall, Council Chambers. The Meeting Notice is posted on the Planning Board page of this ...
Click here to read complete article.
SPRING FLEA MARKET AND GARAGE SALE
*** THIS EVENT HAS BEEN CANCELED *** Northfield Cultural Committee's Spring Flea Market/Garage Sale, Saturday, March 7, 2015, 9am-2pm, at the Northfield Community School. All Proceeds Benefit the Northfield Museum and Casto House. Table Info, Call 646-1092. Refreshments will be available. Those wishing to donate to Committee Tables, please call, or ...
Click here to read complete article.
Traffic Advisory - Cedar Bridge Construction And Detour
On or about Wednesday, January 21, a full detour of Zion Road will be in effect until further notice between Bargaintown Road in Egg Harbor Township and Burroughs Avenue in Linwood/Northfield for the County's replacement of the 95-year old Cedar Bridge over Patcong Creek. The initial phase of the project will involve utility relocation work, followed ...
Click here to read complete article.