Serving the Needs of City Residents, Businesses and Visitors.
1600 Shore Road
Northfield
New Jersey
08225
United States
+1 (609) 641-2832
+1 (609) 646-7175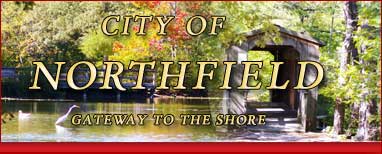 Northfield City Government
News
ATLANTIC COUNTY ELECTION INFORMATION FOR JULY 7 PRIMARY
Atlantic County Election Officials have released the following important updates for the 2020 Primar More...
MUNICIPAL OFFICES CLOSED TO THE PUBLIC
As a precautionary measure in response to the Corona virus, the City's Municipal Offices do remain c More...
RULE NUMBER ONE – PICK UP NUMBER TWO !
This is a friendly reminder to please pick up after your pet – they can't do it themselves and we've More...
Events