Serving the Needs of City Residents, Businesses and Visitors.
1600 Shore Road
Northfield
New Jersey
08225
United States
+1 (609) 641-2832
+1 (609) 646-7175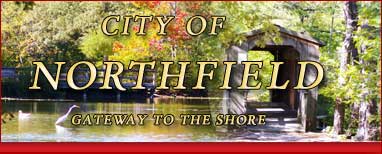 Northfield City Government
News
Halloween 2020
The City of Northfield has decided to heed the CDC's recommendations with regard to the prevention o More...
ATLANTIC CITY ELECTRIC - ENERGY BILLS GRANTS
Customers can now apply for LIHEAP Grants to help pay past due Atlantic City Electric balances. Atla More...
Vacancy - Library Board of Trustees
There is presently a vacancy on the Library Board of Trustees for the Ottob Bruyns Public Library of More...