The Northfield Police Department was created by municipal ordinance in 1925 in accordance with New Jersey State Law. At its inception the department consisted of two officers, and when they were unavailable police duties were performed by the New Jersey State Police. Over the decades that have since passed, the Northfield Police Department has expanded to provide full-time law enforcement services to the community. The department consists of sworn police officers, clerical support personnel, and uniformed adult school crossing guards.
The most highly visible component of the department is the Uniformed Patrol Division. On duty 7 days a week, 24 hours a day, they provide proactive law enforcement services for traffic and criminal offenses. The Administrative Division consists of several bureaus, including the Detective Bureau, which is responsible for the investigation of criminal offenses against person and property, the Records Bureau, which maintains all department records, and School Crossing Guards, who provide a safe environment for children to move to and from the Northfield Community School.
Code Enforcement
Enforces zoning ordinances, and other miscellaneous ordinances of the City of Northfield
Phone 609-641-2832 ext 659
Office Hours: Vary
Email bgarofalo@npdnj.org
The Northfield Police Department invites you to visit our new Citizen Services Program Website. The purpose of this site is to provide an additional alternative to citizens for obtaining information or reporting certain types of incidents. The service is free of charge but you must register for an account by following the instructions on the website. (Use the link provided, and click on the 3 lines at the upper right of the page and then "Register" on the upper left of the page when the menu appears). Note: the site is supported by Google Chrome or MS Edge.
If you have questions about the service, contact the Northfield Police Chief at 609-641-2832 X 120.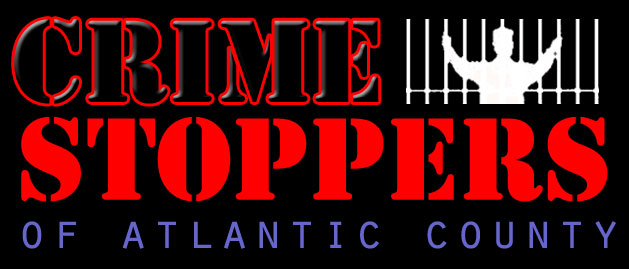 Did You See A Crime Happen?
Get Involved without "Getting Involved!" Submit a TIP online! Too often, persons with vital information about crimes fail to contact the police because they fear retaliation or because they don't want to testify in court. The result of their reluctance is that many dangerous criminals who should be behind bars are still walking the streets. CRIME STOPPERS offers an alternative.

The following members of the Northfield Police Department have retired from active duty after having served this city with honor and integrity:
| | | |
| --- | --- | --- |
| Name | Year of Hire | Year of Retirement |
| Chief John Wilson + | 1927 | 1929 |
| Ptlm. Michael Banning | 1929 | 1946 |
| Ptlm. Harry Gant | 1934 | 1959 |
| Chief William "Bud" Lever | 1929 | 1961 |
| Chief Howard Chambers | 1944 | 1970 |
| DSG. Edward Woltman | 1968 | 1979 |
| Chief Edwin L. Kroger | 1956 | 1983 |
| Chief Thomas Wolcott | 1959 | 1984 |
| Lt. Frank M. Silipigni | 1964 | 1985 |
| Sgt. Robert Webb | 1965 | 1985 |
| Chief Robert Shaw | 1961 | 1987 |
| Sgt. Lewis Cullen | 1964 | 1989 |
| Sgt. Ronald Cordery | 1965 | 1992 |
| Det. Charles J. Faisst, Sr. | 1978 | 1995 |
| Chief John A. Surace | 1969 | 1996 |
| Det. John Batchelder ** | 1992 | 1996 |
| Chief Raymond T. Seyler | 1967 | 1998 |
| K-9 Ptlm. Frederick R. Steinman | 1985 | 1998 |
| Sgt. John R. Hafner | 1974 | 2000 |
| Sgt. Ronald M. Cullen | 1973 | 2002 |
| Capt. John L. Glasser | 1977 | 2002 |
| Lt. William J. O'Donnell | 1978 | 2003 |
| Sgt. Walter P. Grizky | 1978 | 2003 |
| Sgt. Edward D. Newman | 1978 | 2003 |
| Sgt. William Stephens | 1987 | 2005 |
| Ptlm. E. Michael Trimble | 1978 | 2007 |
| Lt. Robert Carty | 1987 | 2007 |
| Sgt. Robert Bergmeister | 1989 | 2007 |
| Capt. George R. Clark | 1985 | 2010 |
| Capt. Arthur J. Faden | 1988 | 2013 |
| Sgt. Martin Peary ** | 1997 | 2015 |
| Chief Robert L. James | 1989 | 2014 |
| Captain Daniel T. Mitchell, Jr. | 1994 | 2016 |
| Ptl. Kristina Longo | 2003 | 2017 |
| Sgt. William Ward | 1996 | 2019 |
| Sgt. William Cornell | 1998 | 2019 |
| Ptl. Johnathan Scull** | 2020 | 2022 |
| Lt. Eric F. Dettinger | 1998 | 2022 |
| Chief Paul S. Newman | 1994 | 2022 |
+ Died in the line of duty
** Sadly departed this life while actively employed