Serving the Needs of City Residents, Businesses and Visitors.
1600 Shore Road
Northfield
New Jersey
08225
United States
+1 (609) 641-2832
+1 (609) 646-7175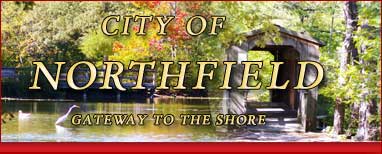 Northfield City Government
News
PUBLIC SERVICE ANNOUNCEMENT FROM ATLANTIC CITY ELECTRIC
ACE announces that Smart Energy Network Construction Is Now Underway. They are building a Smart Ene More...
WHERE DO YOUR TAX DOLLARS GO?
In NJ, your property tax bill pays for local government, school and county expenses. The City of Nor More...
Events