Serving the Needs of City Residents, Businesses and Visitors.
1600 Shore Road
Northfield
New Jersey
08225
United States
+1 (609) 641-2832
+1 (609) 646-7175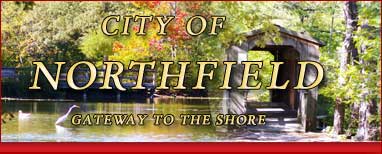 Northfield City Government
News
WHERE DO YOUR TAX DOLLARS GO?
In NJ, your property tax bill pays for local government, school and county expenses. The City of Nor More...
UDPATE ON TAX BILLS
Tax bills will be mailed on August 5th, with a September 1st due date for timely payment of 3rd quar More...
FULL TIME EMPLOYMENT OPPORTUNITY
FULL-TIME CERTIFIED TAX COLLECTOR – City of Northfield, Atlantic County. FT position available immed More...
Events