Serving the Needs of City Residents, Businesses and Visitors.
1600 Shore Road
Northfield
New Jersey
08225
United States
+1 (609) 641-2832
+1 (609) 646-7175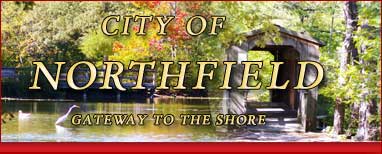 Northfield City Government
News
SANTA HOME VISITS ARE BACK!
The Fire Department will be doing home visits to Northfield residences starting December 1st, and wi More...
ACUA COLLECTION DELAYS
ACUA is expecting delays in Northfield Yard Waste Collection starting on Saturday, November 26th.
More...
Holiday Lighting Tour
Do you have a Holiday Light Display that you want to show off? Register today for Mayor Chau's Annu More...
Events